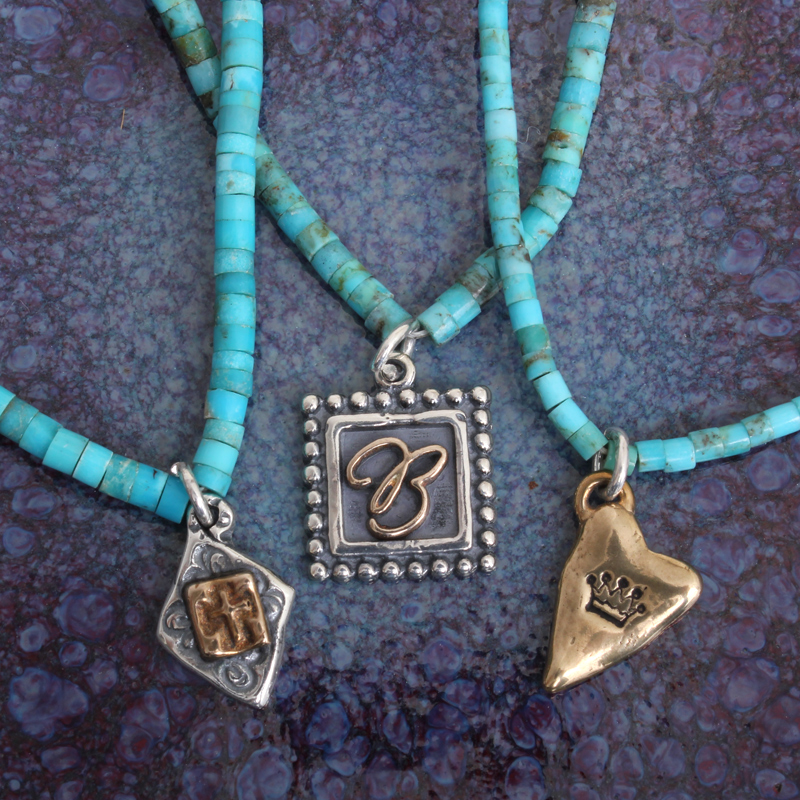 Click HERE to Shop!
These (real!) Turquoise Charm Necklaces make a perfect gift for a friend, teacher, sister, or yourself.
Original Price: $48 NOW 50% Off! This week only while supplies last.
Made of real turquoise, sterling silver, and bronze.
Available in sizes 16″ & 18″. Both come with a sterling silver 2″ extender chain – see product description below for sizing info.
This offer ends at midnight on February 21, 2016.