Personalized Mother's Ring for Three ChildrenThis is Oprah's Favorite. She featured this product in her November 2007 O's List. This ring is the first item we sold and it is our best seller. Made in sterling silver. Add a name on each band. Or, add two names and on the third band add LOVE, FAMILY, or BLESSED. The style is classic, simple, and perfect for everyday wear.
2. Mother's Ring Personalized for Two Children
As with our Triple Mother's Name Ring, I can say the same about our Double. Add names on each band, or a name and a date. Perfect fora new mom, or a mother of two. Made in sterling silver and is great for everyday.
3. Mother's or Grandmother's Initial and Birthstone Stackable Rings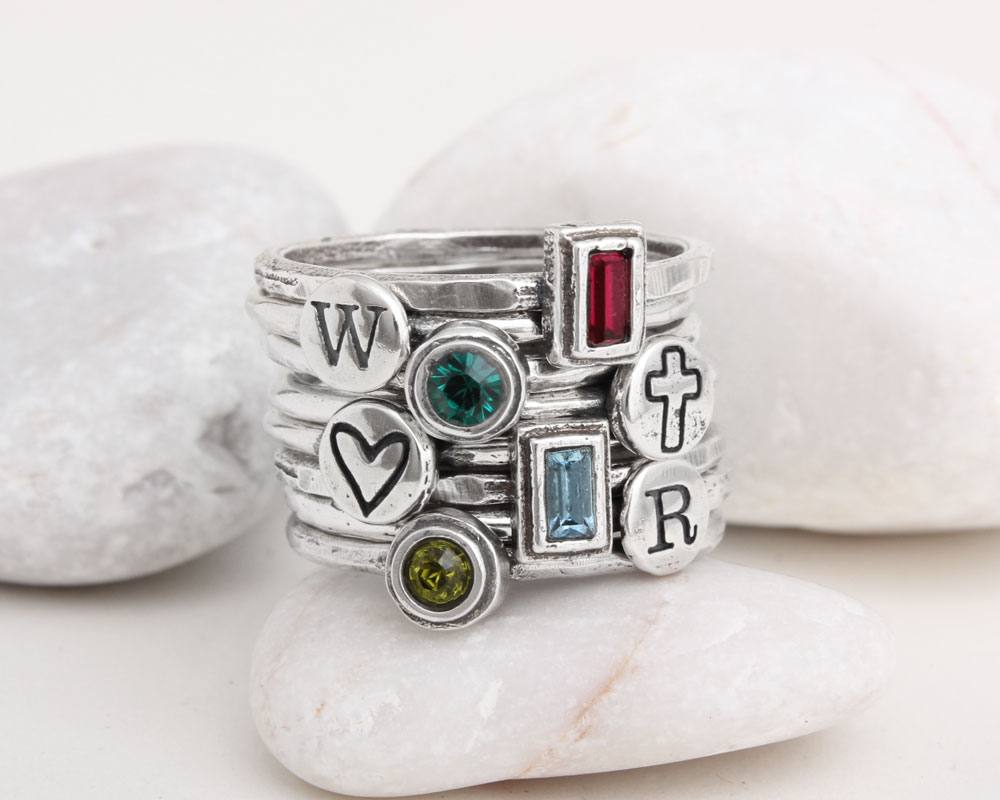 Birthstones and initials represent each one of your little ones. Add crosses, hearts, or an ampersand to widen the stack. Perfect for someone who loves color, texture, and wants to mix it up. Each ring is one of a kind to represent your family. Made in sterling silver with Swarovski crystals.
4. Bar Necklace with Birthstones and the word Blessed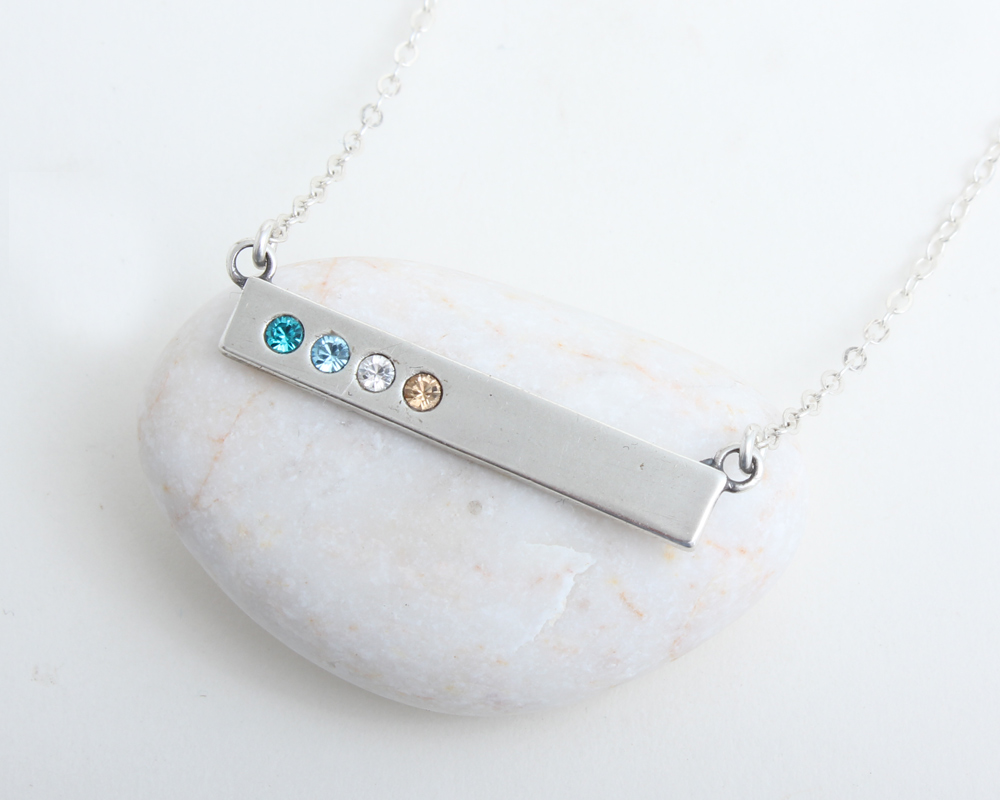 Count each of your blessings with this Mother's Birthstone Bar necklace in sterling silver. Add 2 up to 6 Swarovski crystals on the front. The back is casted with the word Blessed. Sweet and so sweetly priced too!
5. Mother's Name Bangle Bracelets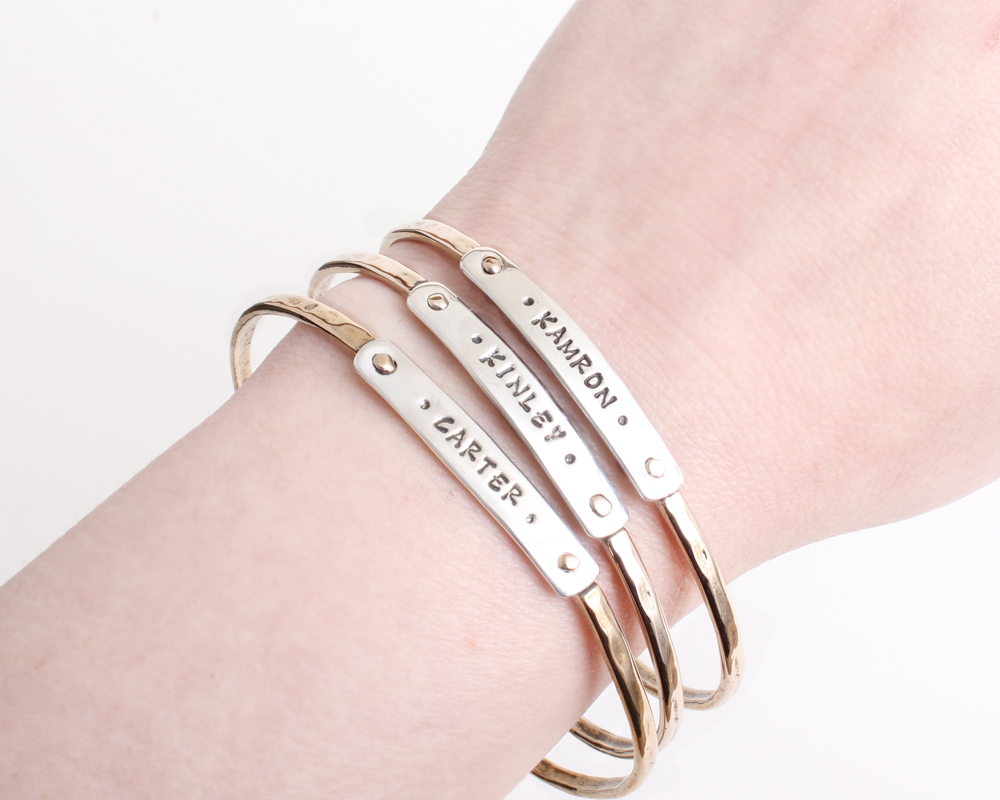 One of our all time best selling bracelets mainly because of the mixed metal. When cleaned the bronze looks like gold. Or, let them oxidize for a more rustic look. Keep your love ones close with a new stack of arm candy.

6. Mother's Name Bracelets with 3, 6, or 9 Children's Names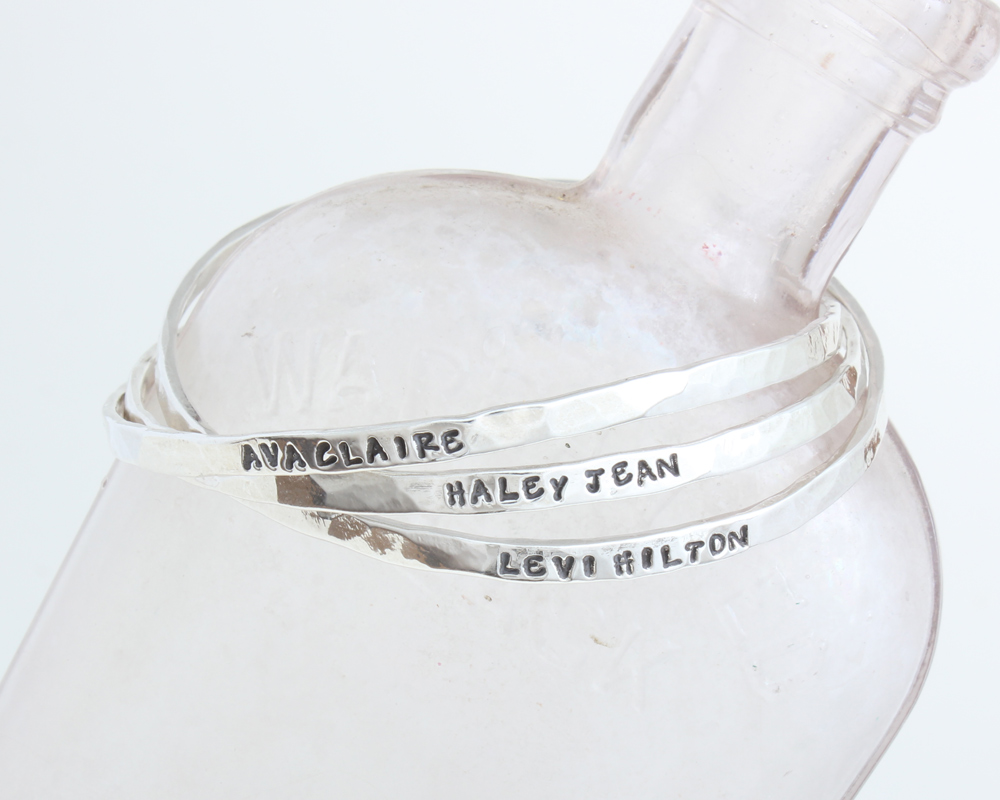 Just like our rings these bracelet are intertwined and and we can stamp names all the way around. Three intertwined bands can fit up to 9 names. Perfect for moms with lots of kids, or grandmothers. Made in sterling silver and perfect for daily wear.
7. Family Bangle Bracelet for Mother's and Grandmother's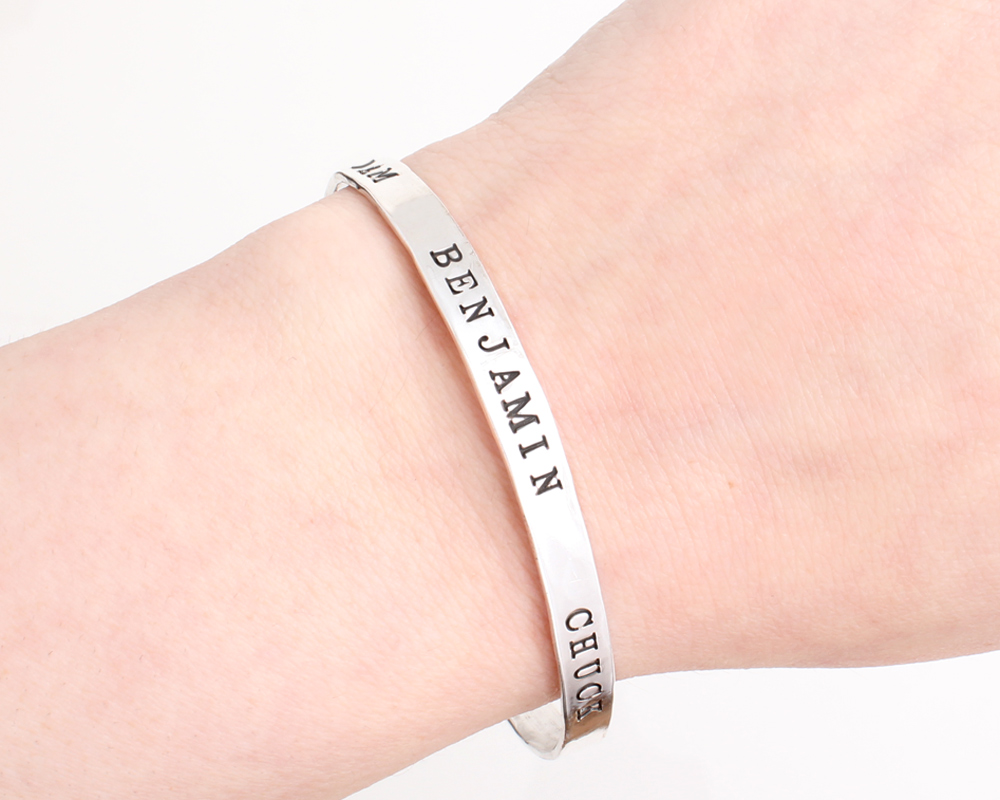 One perfect silver bangle bracelet with all the kids names. Has clean lines, however still looks handmade and ready to be worn in. We can fit 7 children's names and a little inside stamp is perfect for a date, last name, or a sweet saying. The font is a little larger for ladies that may need readers from time to time 😉