Late spring brings a season of excitement with it—the good weather, the idea that summer is around the corner, and important milestones like school graduations.  And now you can surprise your graduate with something more than just the typical bulky class ring. Something personalized and from the heart that will commemorate this momentous occasion.
Nelle & Lizzy Graduation Jewelry Gifts
Design a ring that is simple and sophisticated but also customized with a hand-stamped name, school, Greek affiliation, mascot, class year, or graduation date.  Salute your Salutatorian, validate your Valedictorian, or make any graduate feel special with a unique piece of jewelry that he/she can wear for posterity with celebration jewelry from Nelle & Lizzy:
Our Personalized Class Ring can be a hand-stamped name, graduation date, school or college/university name or mascot, or inspirational words and phrases, such as "CLASS OF. . .", "DREAM", "CONQUER", "BELIEVE", or "YOU DID IT!" Or, if you want triple the bling, you can stamp a bunch of words or phrases (up to 12 characters per band) on the same ring with our Triple Class Ring.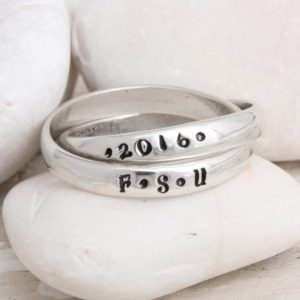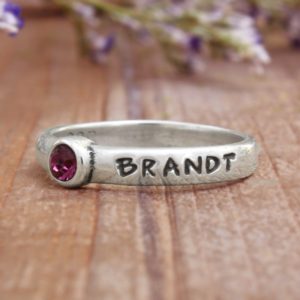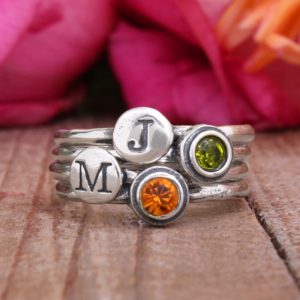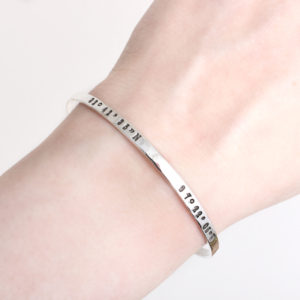 Nelle & Lizzy: Your Go-To Source for Graduation Jewelry Gifts
Looking for a customized class ring or other customized jewelry for a graduate? Nelle & Lizzy offers a selection of personalized class rings, monogrammed rings, necklaces, and bracelets, all of which make the perfect graduation jewelry gift!