Charms have complemented humankind's wardrobe for centuries.  In fact, evidence of people donning charms goes all the way back to the Neolithic Era (that's between 4500 and 2300 BC)!  While most charms back then were generally pieces of bone, shells, wood, or clay, the sentiment behind them was the same—to demonstrate pride, family heritage, or just plain beauty.  Charms don't have to be a possession of the wealthy or royals – in fact, charms continue to be worn as a symbol or conductor of magic, protection, and spirituality, and crystal, metallic, and gemstone charms continue to be a huge seller for the masses!
Charms Mirror Your Charm & Personality
Nelle & Lizzy's charms can be solitary or coupled together on charm necklaces and bracelets.  In fact, you can continue to add charms to pieces you've already purchased to make them even more special.  Choose from our ever-growing selection: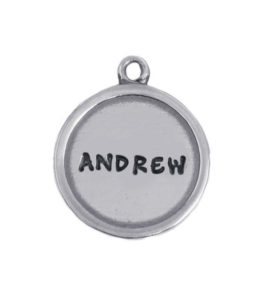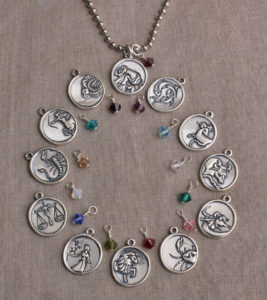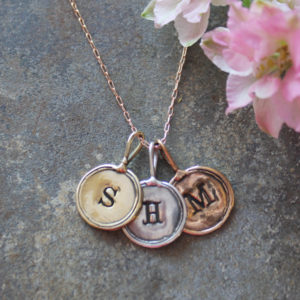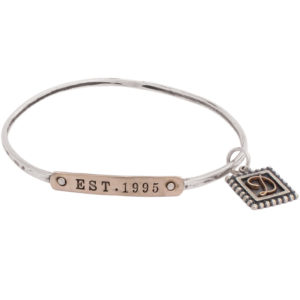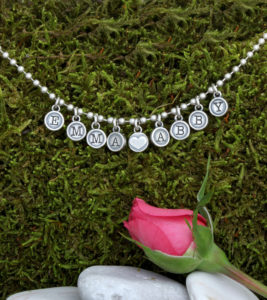 Nelle & Lizzy: The #1 Online Store for Charm Jewelry
Live the charmed life by adding iconic jewelry that suits your personality!  Not only will they embellish your wardrobe, but they also become the quintessential heirloom to hand down to children and grandchildren for future generations to flaunt your family's finesse and sense of fashion.  Learn about Nelle & Lizzy's Personalized Charms today.