The idea of "karma" has existed for centuries—it is derived from a Sanskrit word primarily meaning "action" and first appeared in a Hindu text called the Rigveda sometime before c. 1500 BCE.  Connected to the notion of cause and effect, it is a law that dictates that your actions translate to results—i.e. good actions lead to good results, and so on.  This idea is embedded in a famous quote from the Sri Guru Granth Sahib, the spiritual scriptures of the Sikh religion: "As she has planted, so does she harvest; such is the field of karma."  Over time, karma has evolved from a religious law prescribed in ancient South Asian religions to being a universal philosophy followed by the masses, despite any religious or cultural leanings.
Become a Karma Chameleon
Nelle & Lizzy's Karma Collection, a selection of silver jewelry wearables, uses the shape of a circle to represent the essence of karma, or the notion that "what goes around comes around."  The pieces also serve as a reminder that if you put good things into the world, then good things will be given back to you.  You can satiate your spiritual side with numerous pieces from our Karma Collection, including:
Manifest your metaphysical radiance with Karma necklaces that radiate love and generosity, from our triple-ring style to a swirl or a solitary pearl surrounded by a diaphanous circle.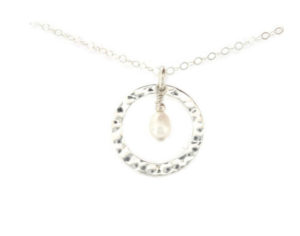 Beam with brilliance by wearing our Karma bracelets in a variety of shapes and styles, including those that envelop your wrist with a circle and chain, or be bolder with our hammered and riveted or textured bangles.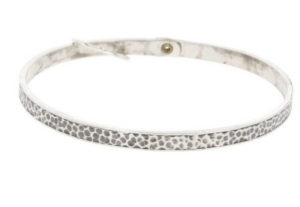 Our Karma earrings come in many styles, including single or double hoops, swirls, and you can add a hammered finish that gives them depth and allows light to refract and shine. Think of the shining light as the good vibes bouncing off in all directions.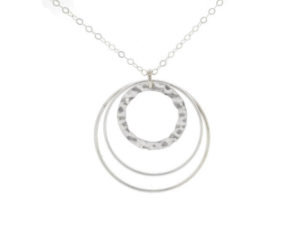 Ancient philosophies benefit from antique adornments—treat yourself as well as you treat others with a Karma bangle and ring set with our antique finish!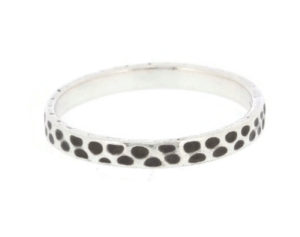 Browse the Karma Collection from Nelle & Lizzy Today
You create your own Karma, now you can create your own personalized jewelry collection too!  Just visit Nelle & Lizzy's Karma Collection and relish the good feels when you mix and match since you can save up to 25% when you select multiple pieces from the collection!  How good would it feel to keep some for yourself, but also gift some to family or friends?  It would certainly show your good will and will come back to you in spades later!