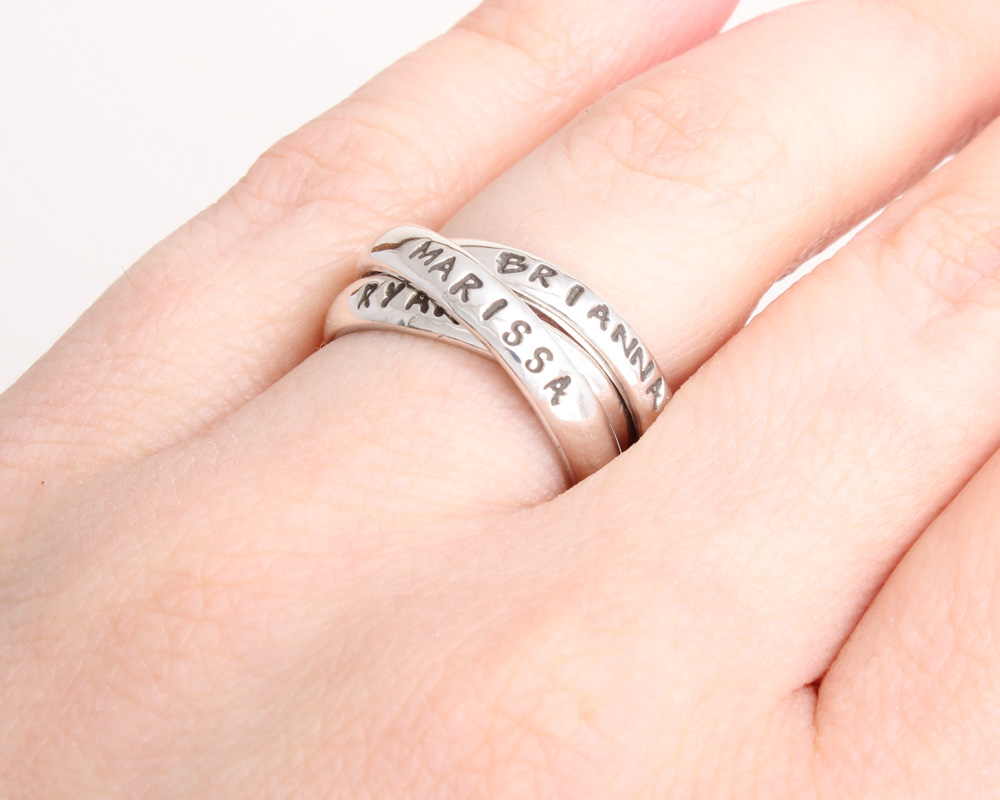 During the holidays we get asked many times a day by sweet significant others that want to purchase a ring as a gift. We always recommend knowing size the recipient is going to wear before purchasing one of our custom items. However, some decide to guess and are disappointing when the ring does not fit.
First, it is good to know that your left hand is usually a half to a whole size smaller than your right hand. So, please do not order your wife's wedding ring size for her right hand. Also, body size, shoe size, and finger length cannot determine a women's ring size either.
If you have enough time, you can purchase a ring sizer HERE first before ordering. Or, when shopping for your ring, choose for a ring sizer to be sent to you instead of selecting a size.Select "please send ring sizer for $2" in the size drop down box. We will send you a ring sizer through the mail to the shipping address on your invoice. Once you have used the ring sizer you will send us an email with the size and your invoice number. With your ring sizer you will receive directions on how to send the size, how use the sizer, and your invoice number.
Here's a video on how to use our reusable $2 ring sizer.
You can give her the sizer and say, "I'm getting you something, but I want it to be a surprise. So, I'm not going to tell you what it is, however I need to know what size to get first." She'll still be excited and love you even more because you want to make sure it is done right. Trust us, a gift that fits is better than one that doesn't.
If you've waited too long you can take one of the rings you know she wears and bring it to your local jeweler to find the size. Although, this is not the best method it sometimes works. I'd recommend this option if you're buying something that is not customized.
If you have any questions please feel free to contact us and happy shopping!