It was a crisp day in December, eight years ago, when Nelle & Lizzy's business really began to skyrocket. Oprah, the renowned talk show host, television producer, actress and philanthropist, listed the Nelle & Lizzy's Triple Name Ring in the O List of Oprah's Favorite Things for Christmas 2007.
I think it is safe to say that many female business owners look up to Oprah Winfrey as an inspiration and as a mentor. She has built a billion dollar empire around her name, including a television show, magazine, and TV channel – some things which are a fantasy for a lot of us. Her success, empathetic heart and philanthropic endeavors are only of a few qualities that make her a wonderful person to look up to.
Who run the world? Girls. (But especially Oprah!)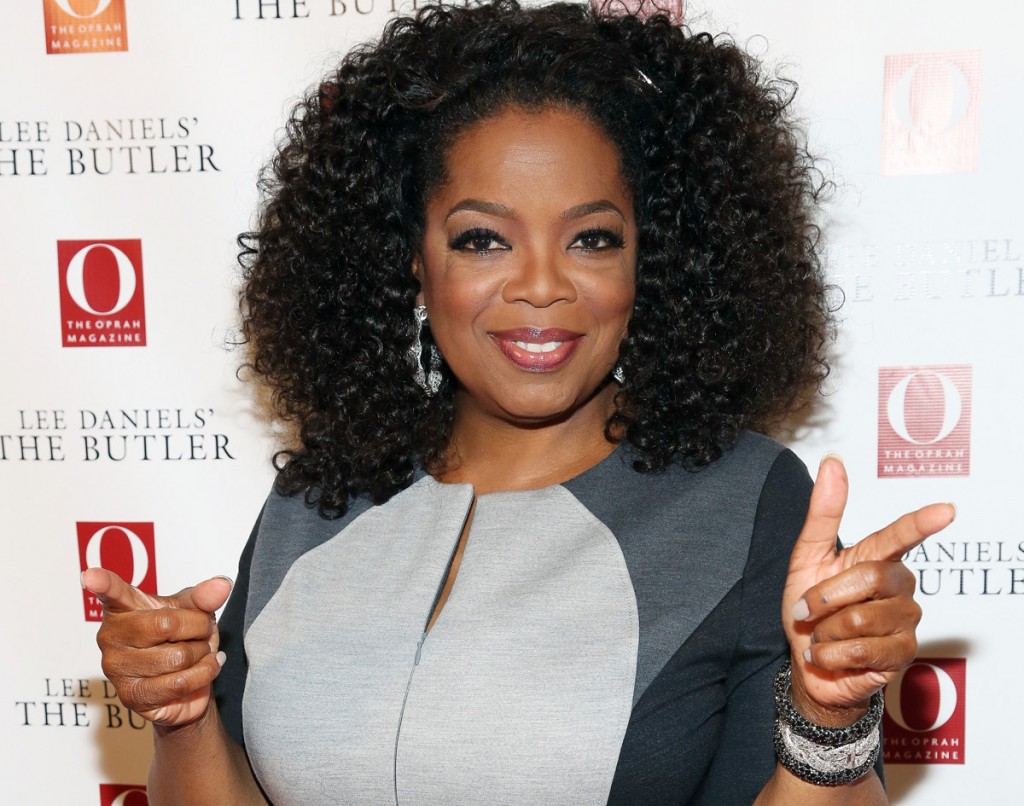 Most companies can only dream of having one of their products mentioned by Oprah, and the ladies of Nelle & Lizzy were lucky enough to be part of this recognized group. Page, one of the co-founders of Nelle & Lizzy, was generous enough to walk us through the events before and after one of their jewelry pieces was mentioned by Oprah. Take a look at the events from an owner's perspective who got to personally experience Oprah's Midas Touch:
"Martha [founder] and I sold the first official Nelle & Lizzy stamped ring in January of 2006. The idea for the business was two years in the making, researching processes and designing our one of a kind silver name rings. Both of us had other jobs when Nelle & Lizzy started. We knew we had a great idea for a business that we were passionate about but in order for us to both jump in full time, we needed to get our rings noticed. We started sending samples to editors of magazines and we were lucky enough to have our first feature in December 2006 in Parents Magazine. Sales jumped dramatically – but that wasn't hard when we were averaging about 8 orders a week!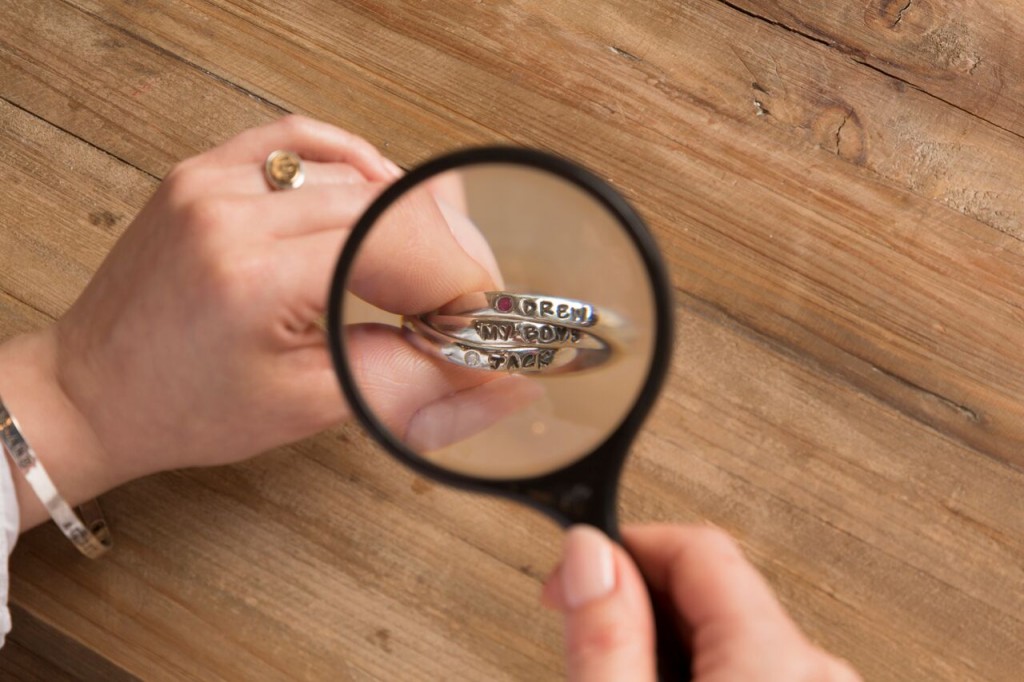 Then one of the biggest opportunities of our careers was almost lost in a voicemail! After the Parents Magazine feature, we decided to get a dedicated phone line and hire our first employee. About a week into this new arrangement, someone realized the phone had a beeping noise when it was picked it up. Since the system was new, no one realized it meant we had a voicemail. On the recording was a message from Gayle King, Editor-at-Large of O Magazine saying they had received a ring from us and loved it; she wanted to talk to us about how they could feature it in the magazine and the message was a week old! I will never forget, I was at the post office next door to our office when Martha came running in with a huge smile on her face and told me the news. We were ecstatic!
Next came the waiting game. We were told we were being considered for Oprah's Favorite Things for Mother's Day issue but the timing was tight and they were not sure it would make it. The deadline came and went. After a while, we started to get discouraged but then in September came a call with an intern confirming pricing and we were told it was slated for the November issue! So we ramped up stock and waited…. And then it happened – we were told we had officially been chosen to be on the O List of Oprah's Favorite Things for Christmas 2007.
The magazine hit the shelves one night in late October and our website visits soared. We sold more orders in the first week after the feature than we had in the first year and a half of our business. We literally worked almost everyday in November and December of that year filling orders and trying to keep up the customer service which was then (and still is today) so important to us. We hired lots of extra help to get us through the holidays and make sure everyone who ordered by our deadline received their ring – and we delivered every single one. We wanted to make sure that if Oprah had recommended us to her readers we were going to do our best to do her proud.
Oprah and Gayle King put us on the map and we will forever be grateful for the boost it gave our struggling business from the beginning. The O List feature not only increased sales dramatically, it gave Nelle & Lizzy a stamp of approval that is still important to this day. Our Triple Name Ring is still featured on Oprah.com and we get referrals and sales from that site daily. We haven't had the chance to meet either of them in person but if we did I think we might both cry out of gratitude – they changed the path of our business which changed the paths of our lives. We were able to quit our other jobs and focus full-time on the business we love and we have never looked back.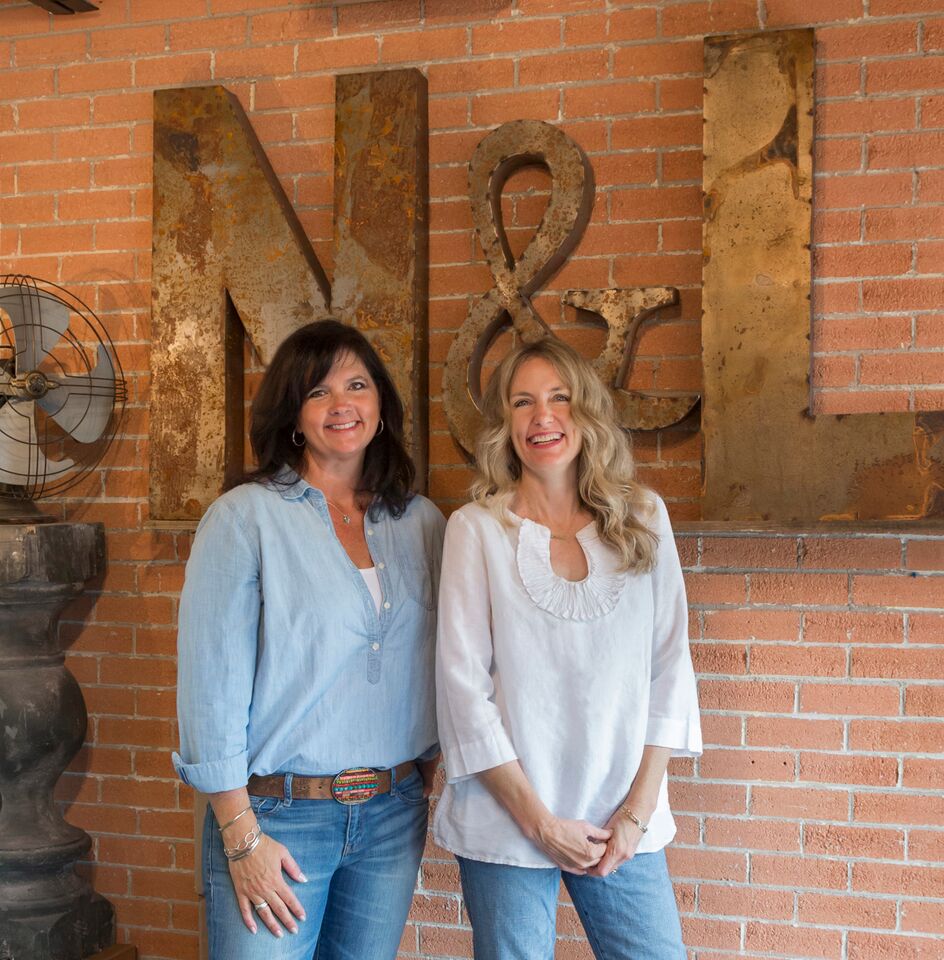 Nelly & Lizzy will always be part of a very small group of extremely lucky small businesses that were transformed by Oprah's Midas touch. While we have always known that we make a unique product with mass appeal, it was Oprah who introduced us to the world (literally)."
A lot of us like to know the background behind a company, what they believe in, and how they have come to be where they are today. Nelle & Lizzy started out as two mothers who simply wanted a stamped piece of jewelry to showcase their children's name. They have since formed that idea into a company that provides classic and sophisticated personalized jewelry for any person or any occasion.
Eight years later, the Nelle & Lizzy Triple Ring is still one of their most popular products and always a great gift option for mothers, grandmothers siblings and sisters alike.
Oprah herself added the most perfect (and humorous) description on her website about the Triple Rings, asking "Are you too busy and sleep deprived to remember the names of your children? Here's a gift for mothers—or grandmothers—that's perfect whether the kids are in diapers or in college."