Thanksgiving is a special time for friends, family, and amazing food. We plan and make decorations for the weeks leading up to the holiday, and spend hours cooking and baking in the kitchen the day of. It may be one of the few times of the year that you really get to spend time your family. Whether you are hosting a Thanksgiving dinner, or bringing a cooked dish to your aunt's house, you want it to be perfect!
And now, thanks to Pinterest, you can now get all aspects of your Thanksgiving Day as close to perfect as possible!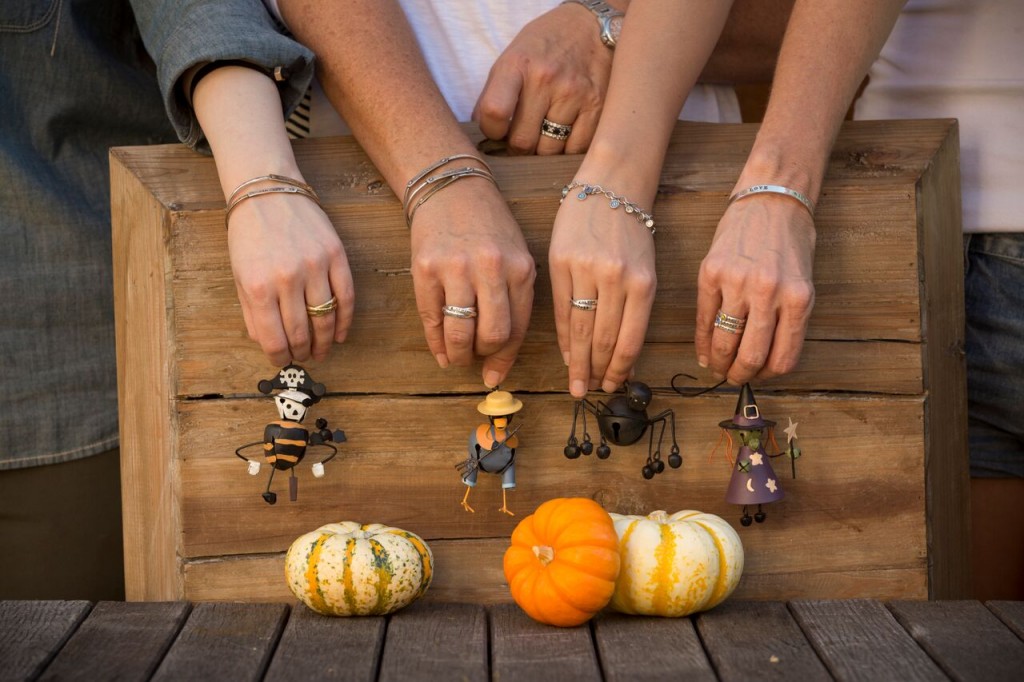 It's no surprise that you probably have your typical Thanksgiving decorations that you pull out every year and dessert recipes that have been passed down through your family for generations, but it doesn't mean that you can't add new recipes and traditions to your Thanksgiving Day.
Plus, while you're browsing, you'll probably find some fabulous outfit options to wear for the holiday!
Taking into account my love for Pinterest, it was easy to find a million ideas that I wanted to put into use this holiday season but I was able to narrow down my favorites to 12 simple Thanksgiving Day ideas. I hope they make your holiday planning and implementing a little bit easier, as well!
Festive Thanksgiving Decor
For this this runner, all you need is a roll of Kraft Paper, a permanent marker (and a pencil and eraser if you are going to draw out your your designs or calligraphy first). I think writing the names over the place settings in a gorgeous font would be a beautiful addition for the adult table, and a fun font for the names on the kid's table, along with crayons and pencils for them to color on the table runner with. This is perfect for both kids and adults, so it's a win-win!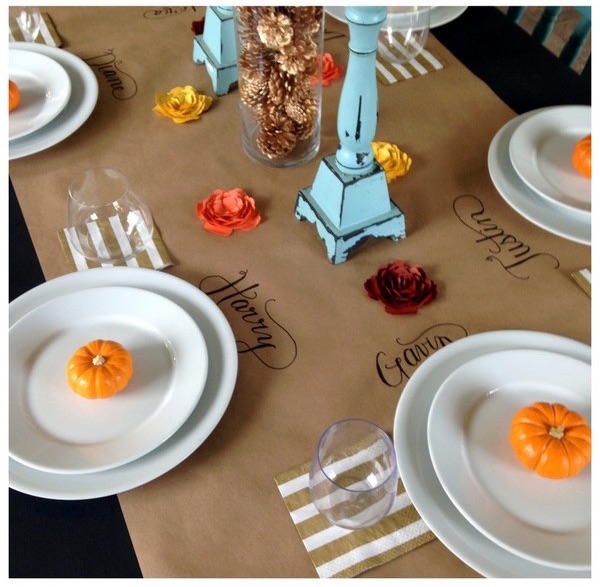 There are a lot of things I like about this pine cone garland: it's pretty easy to make, looks adorable, and can be kept up and reused as Christmas decor! Those are the best components for a great piece of decor. Plus, if you buy the cinnamon-smelling pine cones, they will also add a fall aroma to your home!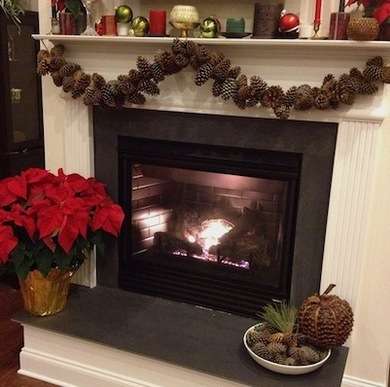 There's a lot you can do with this one to change it up for your personal style and decor preferences. You can easily change out the raffia for burlap or ribbon, or substitute the popcorn kernels for coffee beans or acorns – and if you decide to use acorns, you could take the kids outside to find acorns and make it into a fun afternoon activity!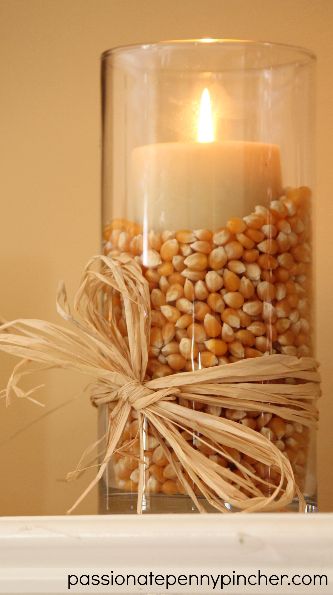 Pumpkin Wooden Box Centerpiece
The Idea Room Blog walks you through the steps on creating the wooden box in this centerpiece if you can't find a pre-made one to buy. The pumpkins, candles and berry twigs can be purchased at most craft stores like Michael's, Hobby Lobby, or even at the Dollar Store! Without having to make the wooden box, putting this centerpiece together only takes a few minutes.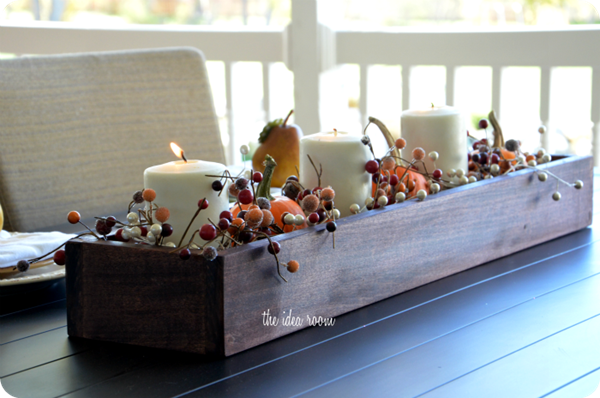 Fun Thanksgiving Snacks
This platter speaks for itself. This is an adorable way to display hor d'oeuvres or snacks in a very festive way! It is suggested to make this the morning of Thanksgiving, or late the night before and cover it with something like saran wrap so the cheese and meat do not dry out.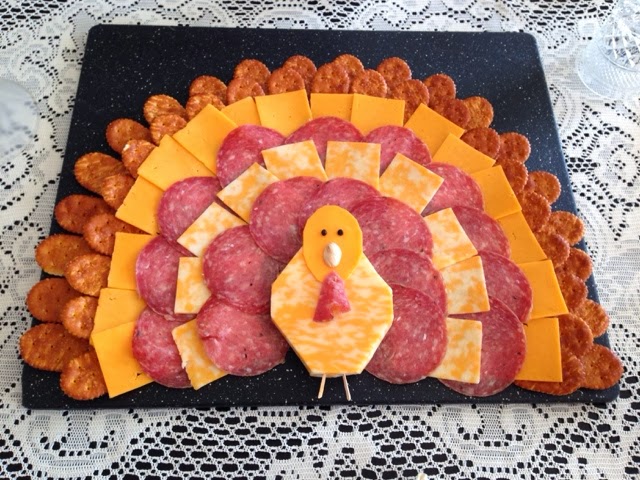 This recipe puts a festive spin on the original and most delicious snack we all know as puppy chow; but it's not for puppies – if you are unfamiliar with puppy chow, you can read all about it here. By substituting regular Chex cereal for Cinnamon Chex, plus adding in some candy corn and orange candy melts, you have yourself a fun pumpkin flavored dessert!
This is an adorable and healthier snack option for Thanksgiving. Simply add pineapple, tangerine, and whipped cream and you've got yourself a little candy corn snack (with a lot less calories than the candy!)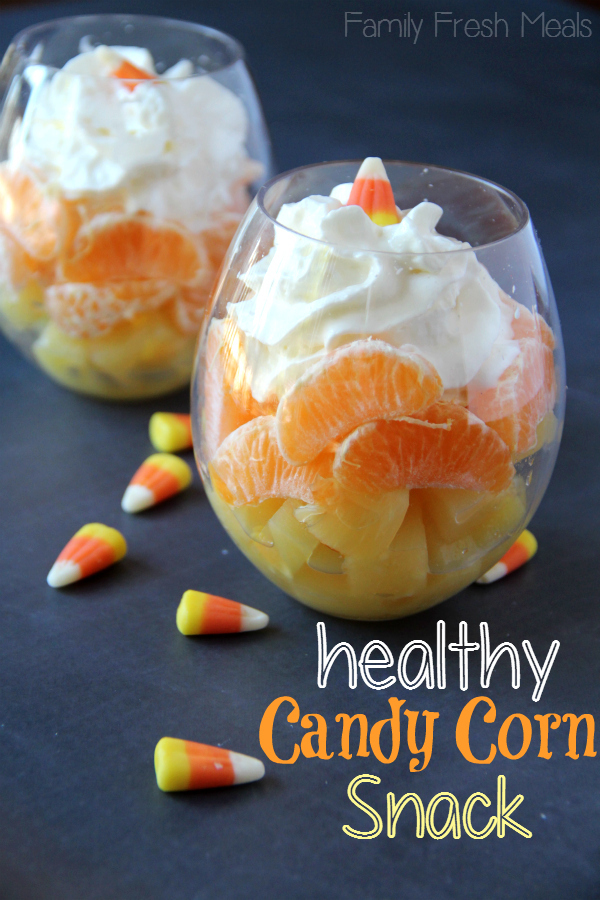 You can't have too many turkey plates, right? This is another adorable turkey themed plate of food (and a little healthier than the cheese tray). The Handmade in the Heartland blog also tells you exactly how to make the yummy caramel sauce that could be used for future recipes and desserts as well.
Easy Thanksgiving Desserts
The total time it takes to make these pumpkin truffles is only 5 minutes. You can't beat that for a festive dish! And can you ever go wrong with pumpkin and chocolate? I don't think so.
This is personally one of my favorite Thanksgiving desserts to made. I actually learned this recipe back in high school in a home ed cooking class and made this for my family's Thanksgiving for the next couple of years, so safe to say this is definitely an easy recipe to make. And of course it is absolutely delicious.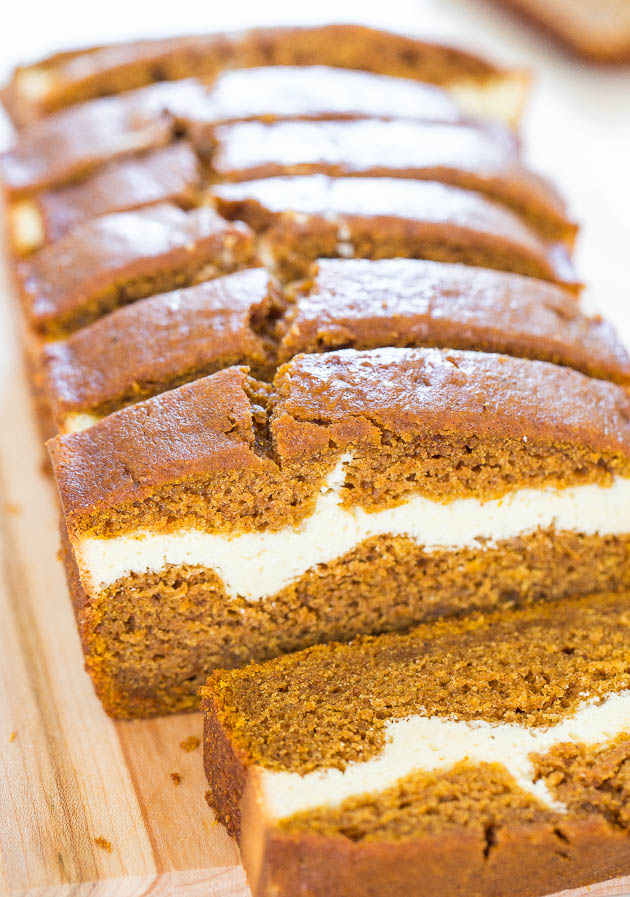 This is a fantastic little dessert for after your Thanksgiving meal. I know we all love a rich dessert on Thanksgiving, but there are also some of us that just want a light dessert after such a heavy meal and this is the perfect option. It would be great for portion control, too!
No-Bake Pumpkin Pie with Gingersnap Crust
Reading that title just screams "yum!" in my brain. Not only does this recipe sound delicious, but there are literally just a couple steps involved – what could be better?! This would be a great dessert option for planned or even last minute festivities.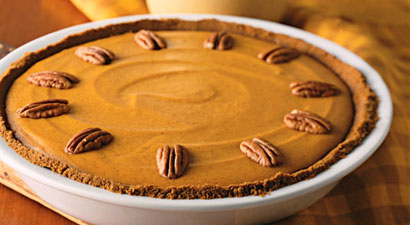 Most of us have our Thanksgiving menus filled with grandma's recipes, and traditional decor that we've used for years, but it might be fun to slip in a few new recipes or play with some different table decor. We spend hours planning and making Thanksgiving dinner and perfectly plan out everything entailed in our festivities; hopefully these simple ideas that have been compiled from Pinterest will help save you some time and help you execute an incredible Thanksgiving Day for your friends and family!