Valentine's Day will be here before you know it, so it's time to start shopping for the perfect gift for your loved ones (Or maybe yourself!) Nelle & Lizzy has gifts personalized just for you. Shop the items below, or check out our website to see our full collection of jewelry.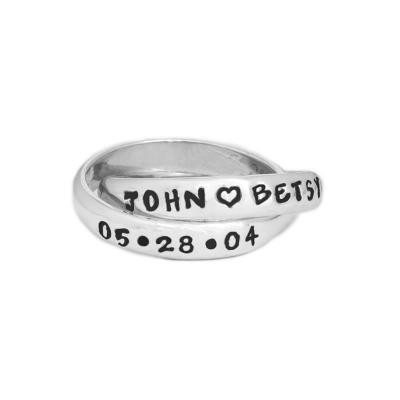 Stamp these intertwining rings with the names of you and your loved one, and add a special date or personalized message. Let the ring be a constant reminder of your intertwined relationship!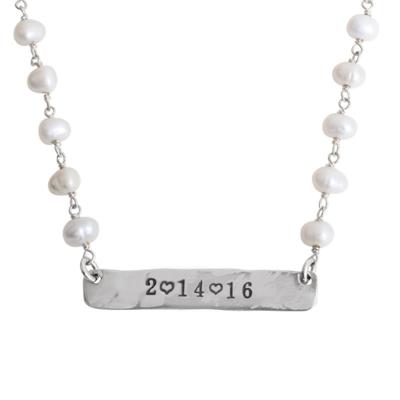 This lovely pearl necklace with a silver stamped bar can be customized to have a special date, name, or message. Made with sterling silver and genuine freshwater pearls, this necklace is a gift to treasure. Available in two lengths, 16″ and 18″.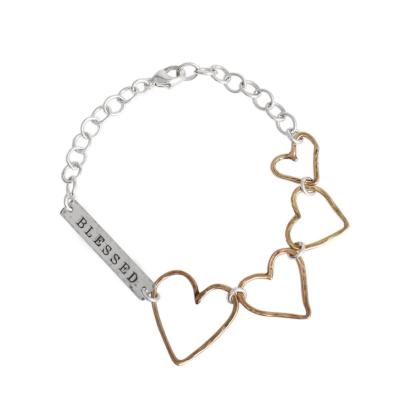 This bracelet of love has a heart to represent each member of your family. Choose from 1-6 hearts and stamp any word or name on the the silver bar. The mixture of sterling silver and gold bronze makes this a piece that can be worn with any outfit!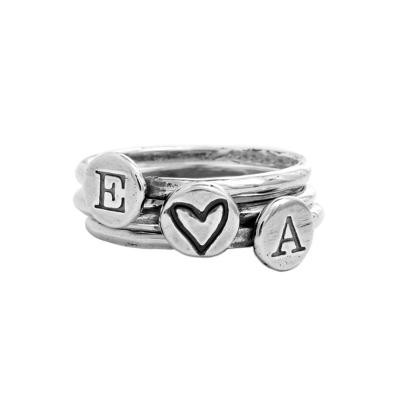 Let these simple, stackable rings represent you and your loved one. Choose your initials and a heart, cross, or "&" symbol to personalize these rings. Also available in gold!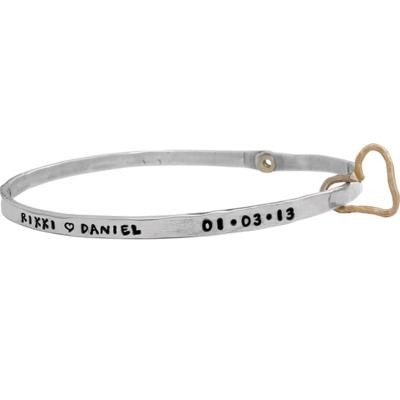 Celebrate the special moments in your life with the Eternal Love Bracelet. Stamp your wedding date, the day you met, the day you became a family, or anything else on this sterling silver bracelet. A dainty bronze heart adds a special something to this gift that represents the love between you and your loved one!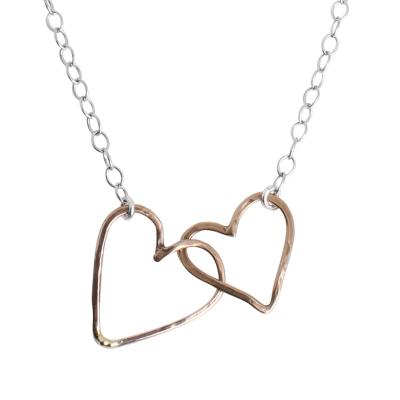 The Forever in Love necklace contains two interlinked hearts, and a stamped nameplate can be added to it. The necklace can be stamped with a date, name, "blessed", "family" or whatever you want to create your special piece and add meaning for your loved one!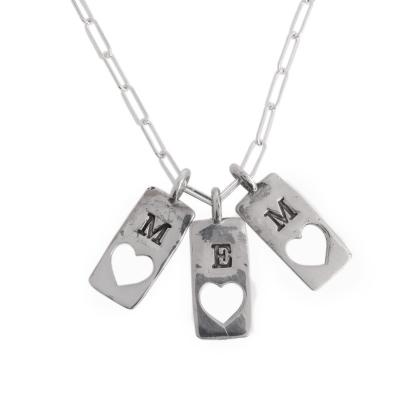 Design a necklace mixing gold and silver charms to create a stylish and meaningful accessory you will love. This necklace is available in a variety of lengths: 16″, 18″, 36″, or 40″! We make it a personal gift to be cherished by its wearer.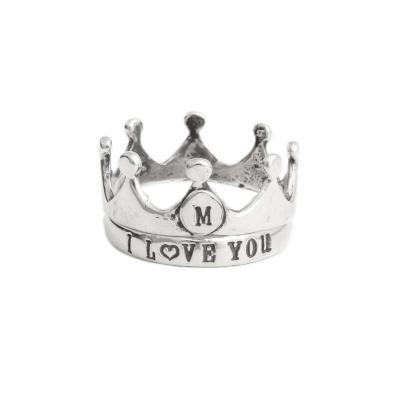 Show the queen of your heart how much you love them with this stackable crown ring. This ring is stamped with a small initial, and can be further customized by pairing it with a single band stamped with a name, initials of the family members, a special word, or a date. Or add a birthstone band for a little color!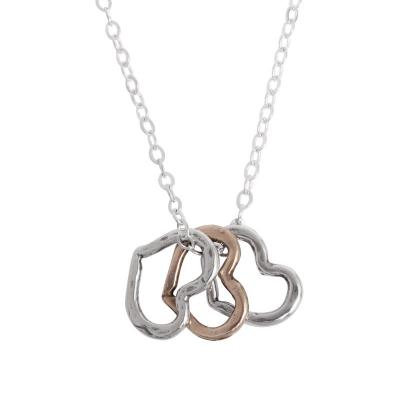 Have different hearts on this simple necklace to represent the loved ones in your life. Add a birthstone charm to each of the hearts to add even more of a personalized gift!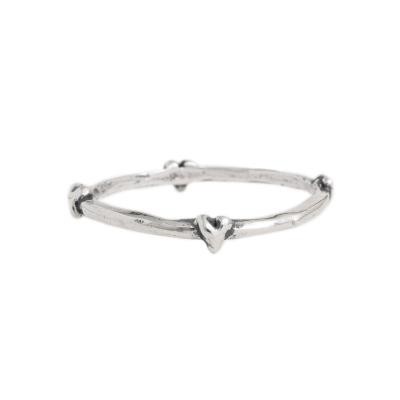 Put a little love in your life with our Loverly Band. This simple and sweet stackable band is embellished with four dainty hearts. Wear it with a ring you already have, or let it stand as a piece on its own!