It's that time of year again! After Thanksgiving has come and gone, it's time to start preparing for the Christmas season. Picking that perfect gift for mom can be a challenge, though. No matter what your mom is like, Nelle & Lizzy has the perfect gift for her! Below are some of our favorite pieces for mom.
RINGS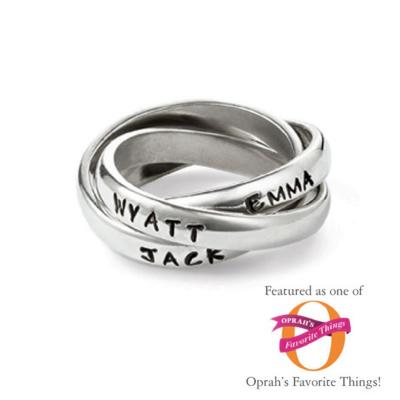 These best-selling rings are perfect for any mom, they were even featured as part of Oprah's favorite things! Have your children's names engraved on an intertwining ring and wear it as a constant reminder of your love for them. These come in single, double, or triple ring sets depending on the number of children.

These fashionable gold stackable rings are perfect for mom. Mix and match your children's initials with their birthstones and wear them any way you want! If you prefer, the ring sets also come in silver.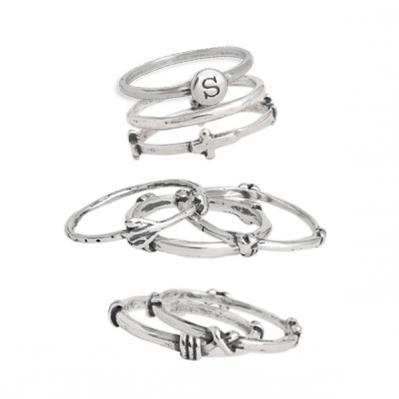 Give your gift to mom a special meaning by designing a ring set for her. Mix and match different symbols, shapes, and textures to create a combination she'll truly love. They can be worn on their own, or with other rings to add a unique touch.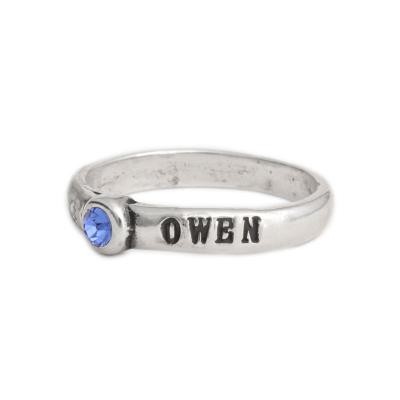 One of best-selling rings, the silver stamped birthstone ring is a beautiful way to wear your love. A beautiful and unique gift mom will cherish, the rings come stamped with children's names and can be stacked with other rings. Get one to represent each of your children or loved ones.
NECKLACES

Customize this simple yet beautiful necklace with 2, 3, 4, or 5 birthstones to represent those you love. "Blessed" is engraved on the back of each necklace to give added meaning to the piece. The necklace is also available in gold and with different chain lengths.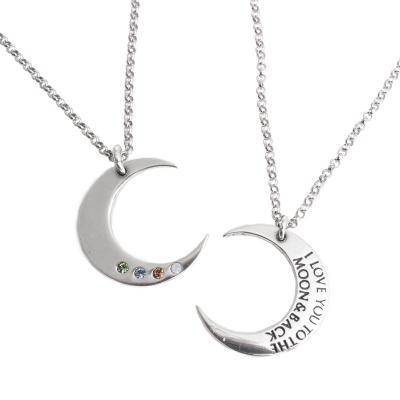 Every mom loves their children to the moon and back, so this necklace is the perfect gift for mom. Show that love with this elegant and simple silver necklace. Along with the engraving on the back, the necklace can fit 2, 3, or 4 birthstones.
Color your world with the Kaleidoscope necklace! Any mom will cherish this simple piece that represents the balance of life. This lovely and unique necklace can be personalized with different shapes and stones, making it the perfect holiday gift for mom.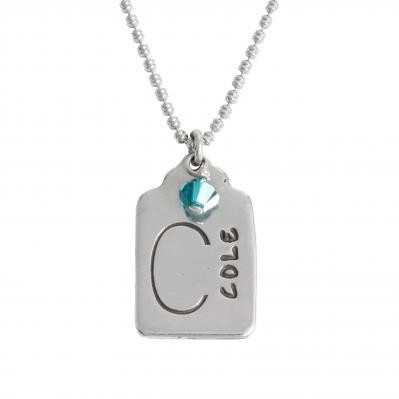 Wear your children's name, initial, and birthstone around your neck to keep them close. This hand-made, silver stamped charm necklace can be customized with multiple charms to fit all your children on it, and you can have the charms stamped vertically or horizontally.
BRACELETS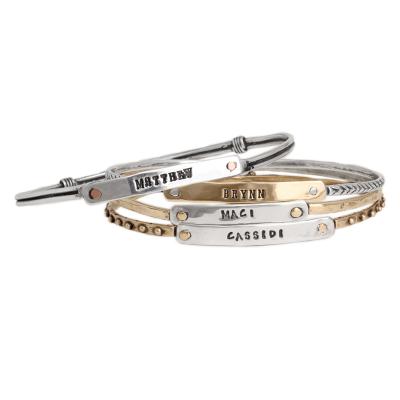 These personalized, hand-stamped bracelets for mom are a simple way to show your love. Mix and match different styles and metals to create the perfect combination. Stamp a name, date, or inspirational word to make the bracelets your own and show off your unique style.
Home is where the heart is. Keep a piece of your home with you always by wearing a bracelet stamped with coordinates. It's a simple and elegant way to keep what you love close to you, and it's a holiday gift moms will surely appreciate.