Happy St. Patrick's Day! Are you searching for that pot of gold at the end of the rainbow? Look no further- Nelle & Lizzy's got you covered. Even though our brand has used silver from the beginning, we've recently expanded into more gold products to meet customer demand. Nelle & Lizzy is also starting to create rose gold pieces, so stay tuned! On this day of glittery celebration, shop some of our most popular gold jewelry pieces, and two new additions to our collection:
NEW Shapes: Gold Stackable Birthstone Initial Rings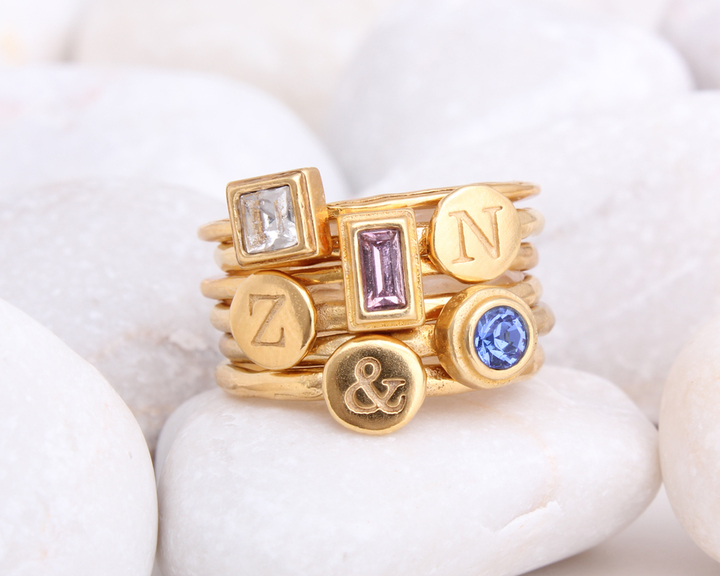 We've just introduced two new shapes of our best-selling gold stackable rings: square and rectangle! A classic take on our silver stackable rings, gold-lovers can represent their loved ones with these rings. Customizable and easy to pair with other jewelry, the gold stackable rings are a great piece to add to your collection. Mix and match with as many birthstones or initials as you'd like!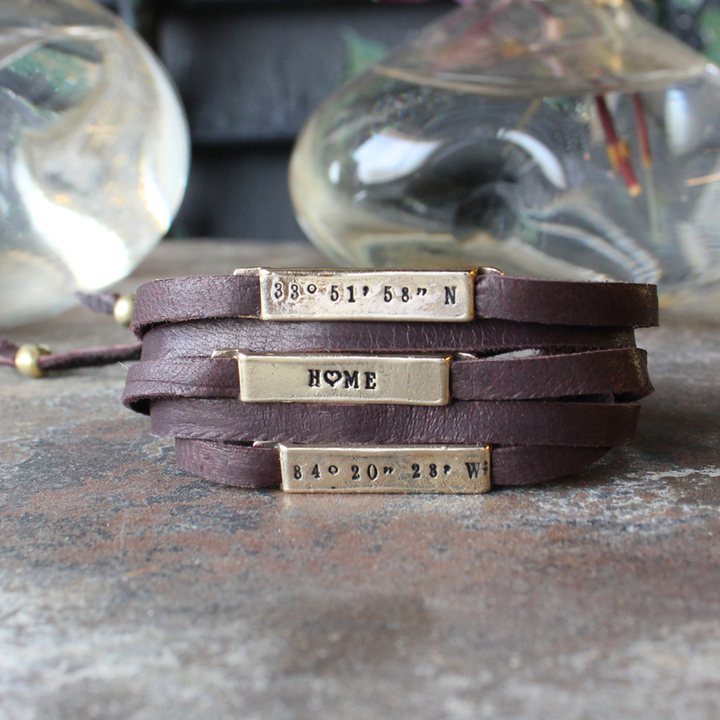 With the popularity of our original leather wrap bracelet, we decided to create a new version in gold. The bracelet is made of soft brown leather and gold bronze plates. Stamp names, words of encouragement, or dates on this strong and elegant piece!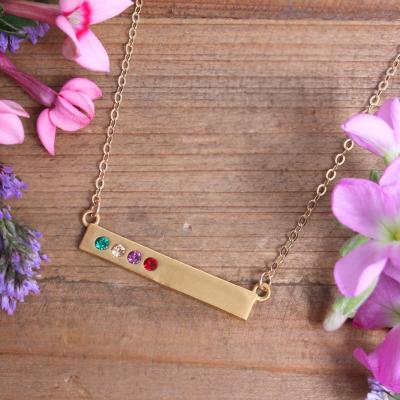 This lovely gold necklace is a simple piece that will go with any outfit. With the word "blessed" engraved on the back, it's a constant reminder to stay thankful for what you have. Customize it with 2, 3, 4, or 5 birthstones to make it special.
These dainty, stackable rings are sure to please any gold-lover. Create your own masterpiece by choosing your favorite bands together. You can even add a stone to add a little extra color!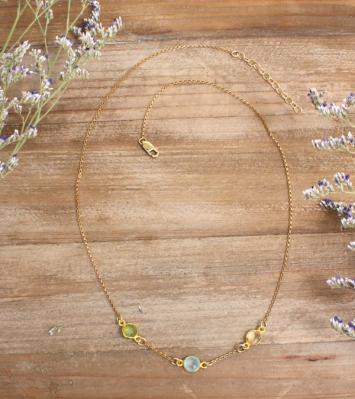 This necklace represents your loved ones with birthstones on a simple gold chain. The Pride and Joy necklace is a timeless piece of jewelry and looks great with one stone, or up to nine. It can make a beautiful gift for mothers, grandmothers, aunts, or sisters!

These 14K gold bands can be customized with your children's names. Just like our silver intertwined rings, the gold version is sure to be a treasured piece. The gold rings are available in singles, doubles, or triples, and can easily be stacked with other rings.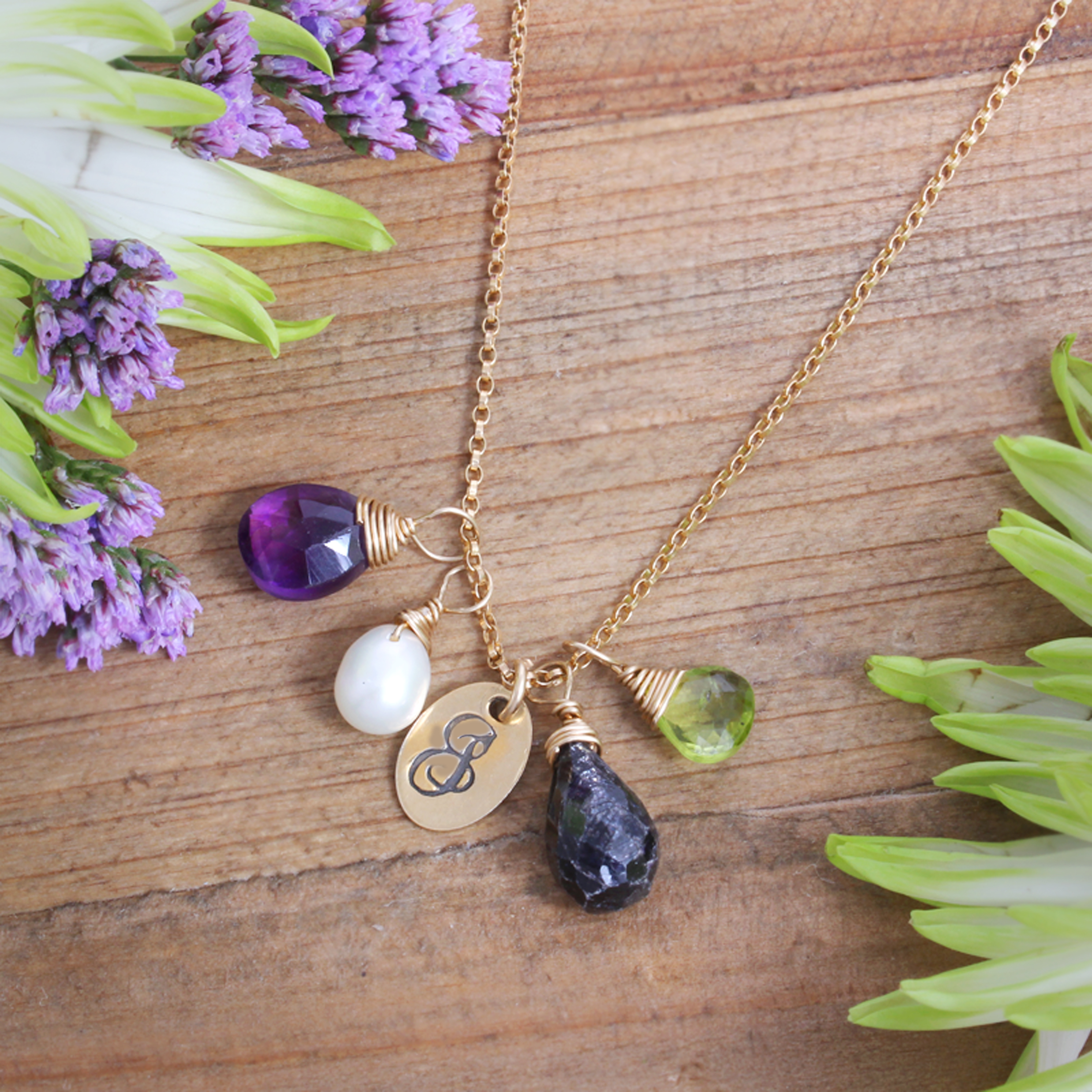 This gold piece represents your family members with a special charm for each one. Add varying birthstone droplets or initial charms to personalize it and make it your own creation! This necklace is also available in silver, and with varying chain lengths.
Save
Save
Save