Luck doesn't only have to strike the Irish this St. Patrick's Day!  In addition to wearing green and feasting on corned beef and cabbage, Irish custom speaks of clovers and shamrocks as symbols that ward off evil spirits and bad luck. In this same way, St. Patrick's Day charms are symbolic of good luck. Get lucky this holiday with Nelle & Lizzy's one-of-a-kind jewelry and charms.
Make Your Own Luck
Why be green with envy when you can be an individual with customized accessories. Add personalized stamped St. Patrick's Day charms to a bracelet or necklace—from 4 leaf clovers to Claddagh designs and Celtic art—or even add a heart or your family members' initials to show your love of this fun holiday.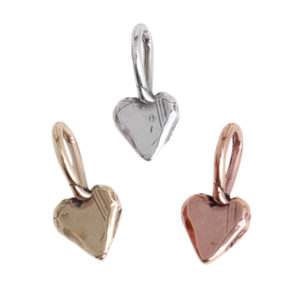 Clan Proud
Our Gold Bar Necklace will have you feeling "blessed," with sentimental engravings to remind you of the important things in life. And to feel all the feels, customize it with up to 8 different birthstones to create a special commemorative piece that always reminds you of your own little clan.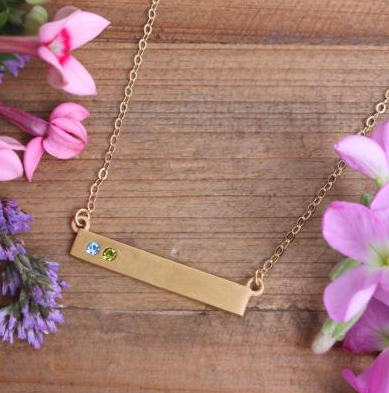 Irish Inspired
Find the perfect bracelet and imprint it with words or phrases for the occasion such as, Go Green or Kiss Me. Or express your feelings for the Irish eyes smiling back at you and gift a friend or family member St. Patrick's Day jewelry with Silver and Gold Beloved Bangles.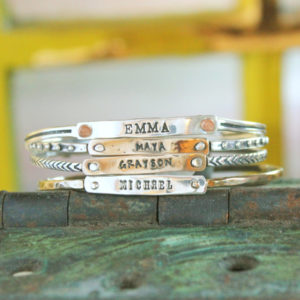 Family Traditions
The easiest way to search for a pot of gold is to make your own rainbow. Out-bling a leprechaun by towering our gold stackable birthstone initial rings with as many colors as you choose. For heirloom pieces, Intertwining Name Rings in 14K gold can be customized with your own names and are available in singles, doubles, or triples, and can be interchangeably stacked with other rings.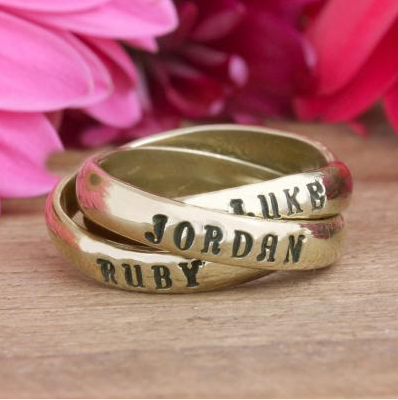 Celebrate faith in folklore and suit your fancy this St. Patrick's Day with Nelle & Lizzy's unique and personalized jewelry. Find something for everyone and celebrate this colorful holiday with our selection of St. Patrick's Day jewelry and charm.