Stackable jewelry is a trend that's been around for quite some time now, but it's a look that takes practice. Multiple rings, bracelets, and even necklaces can work together to give you a style that speaks to your personality, however, you have to find a balance. Harmonizing sizes, metal types, and shapes can help you find the overall style that works best! Here's a little advice:
Stacking rings together has the potential to look great as long as you keep it simple enough. Too many rings can get cumbersome very quickly! Our Nelle & Lizzy ring sets are made so that you can delicately represent many aspects of your life, like your children's birthstones, without being too bulky. If you choose to design your own ring set, make sure to not overload your fingers. Pay attention to the shape of the rings as well, and make sure the metal types complement each other.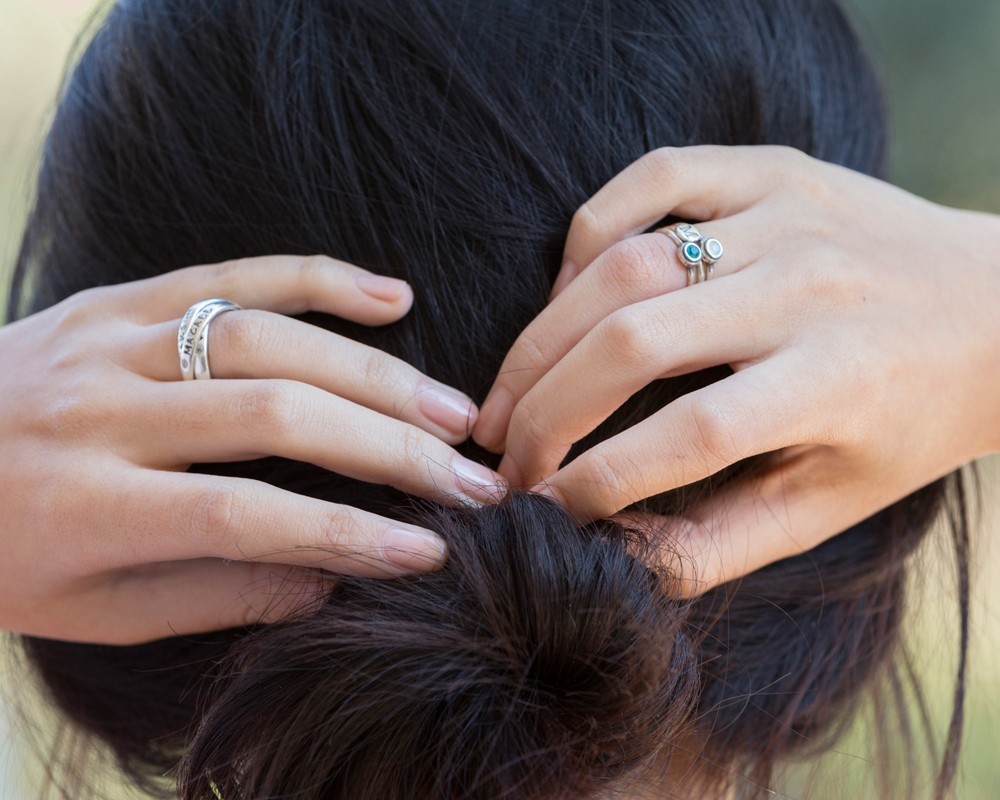 If you want to make it a bit easier on yourself, check out our specialized stacking ring collections!
Just as with rings, sometimes keeping it simple is best. Too many bracelets clattering around your wrists can be annoying and get in the way of everyday tasks. Bangles of similar style work well together, especially when they match your choice of rings.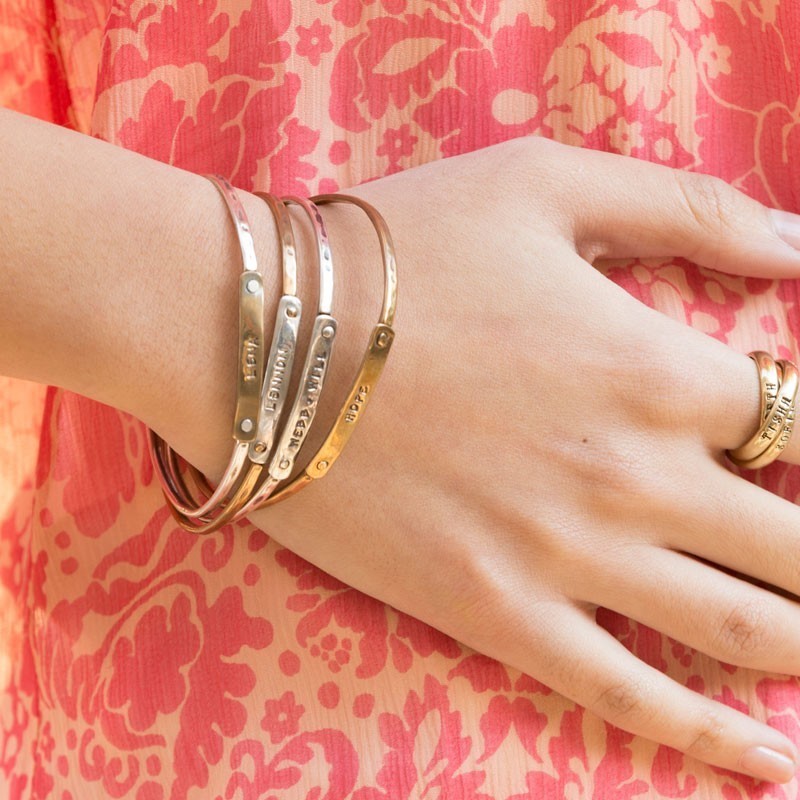 Pairing longer necklaces with chokers is very fashionable nowadays. One simple necklace can go great with another as long as they're different lengths and match each other, but another option for mixing styles is simply having multiple charms on the same chain. Our personalized initial necklace, for example, allows you to mix different stones and initials to create the perfect look that represents what's important to you.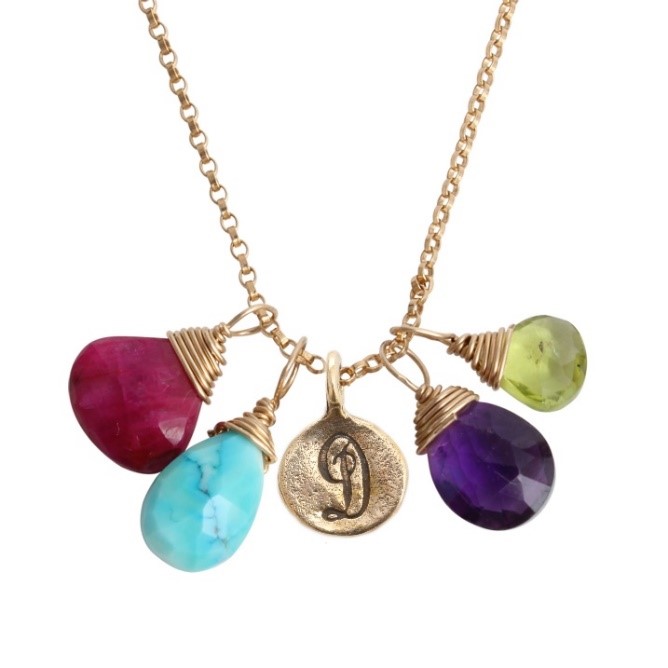 When paired together nicely, stackable jewelry can look amazing. Make sure your look is cohesive and neat, but most of all, make sure you love the way it looks! Let your style be unique and represent what you care about most, because love is always in style.
What's your favorite way to stack jewelry? Have any extra advice? Let us know in the comments, and show us your pictures featuring Nelle & Lizzy jewelry!
Ready to start stacking? Explore the products features in this blog post:
Design Your Own Silver Stackable Rings
Custom Triple Personalized Name Rings