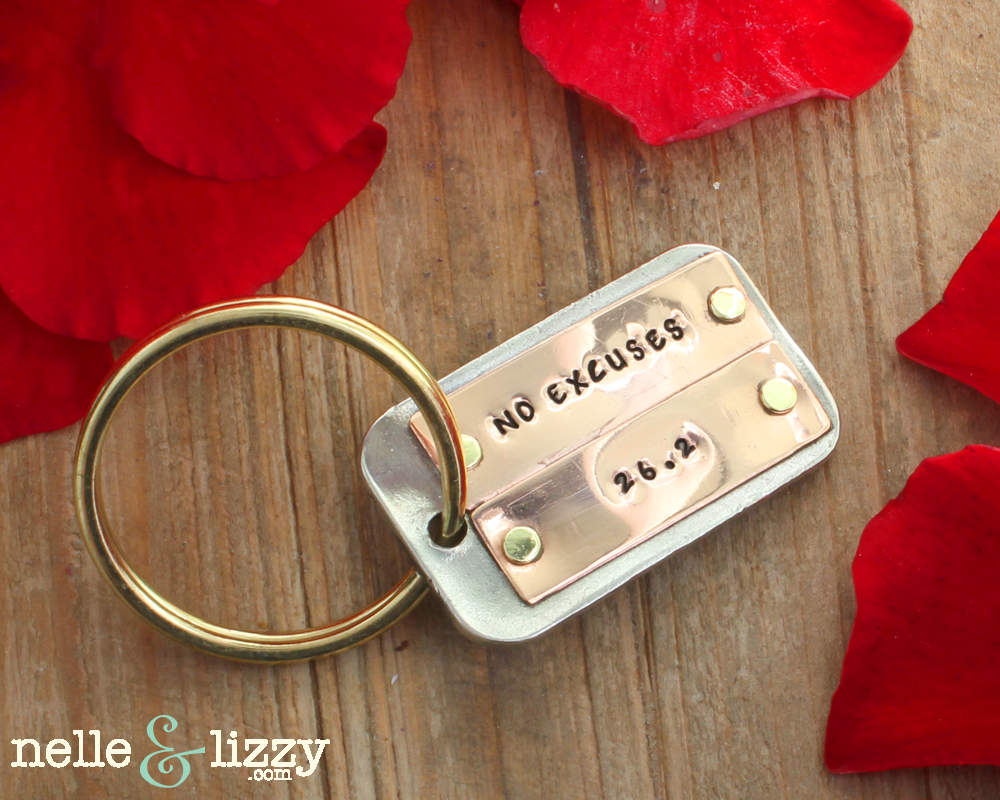 "I am designing this key chain for my husband who is a runner.  I thought the
runner inspired jewelry was awesome, but was disappointed that it did not
include key chains, as he does not wear jewelry.  I decided to design my own
instead. 🙂 " – Christie S.
We love it when our customers become the designers! You give us the best ideas.