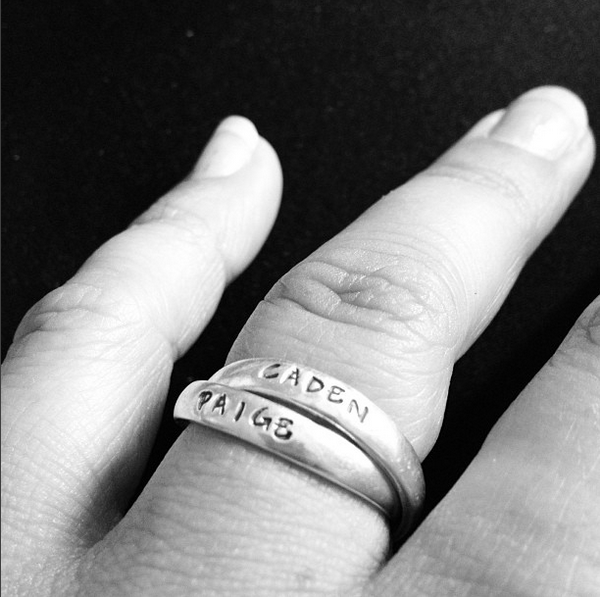 How long have you had your N&L? We started making our rings in 2004. Here are some of the quotes we received when we asked our Facebook fans how long they've had their rings…
See the full post HERE
LuRae H –  Have had mine long time triple has my kids names keeps them with me even when they are not! When I look down name on top gets prayed for;) love i it

Lisa B – 2010!! Wear it every day.
Kelly L – 2008, a Mother's Day gift to myself. Wear it everyday and it my boys don't see it on they say "where's our ring?" I LOVE it!!
Martha M – I still wear mine everyday! 3 bands, 4 names – bought in 2006!
Kelley Z – I have a 3 band bought around 2009 with my 2 boys and husband's name on it. I replaced my wedding ring with this and have worn it every day since 
Emily T –  Had my first 3 band ring as a gift from some very special friends in 2007 on the birth of my 3rd baby. Then when my 4th baby needed a bone marrow transplant in 2013 I ordered myself a two band one as I couldn't stand going to the hospital without his name on my hand too. Love them. I live in UK so they travelled too X
Lisa L – Got my triple band in 2011 from my sister. It's a sibling ring with her name, our brothers name and my name. I wear it everyday.
Jennifer T  2006! I've been wearing my double band for 10 years straight! I fee naked without it! Everyone notices it and they always ask where I got it!! Props to N&L for making quality, beautiful work!!
Save
Save
Save