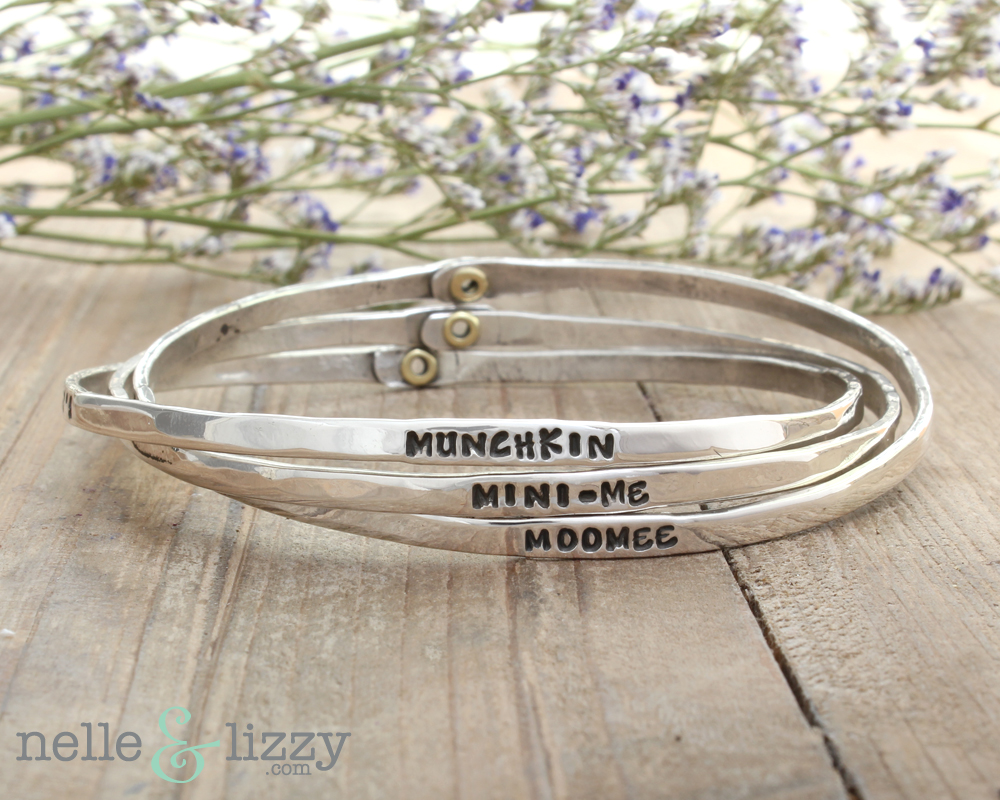 "My Three Girls….they are the complete story of me. My husband and I have the triple name rings and now this bangle is a birthday gift to match the ring." – Deborah W.
We love receiving orders with nicknames! They brighten up our day. I'm sure this bracelet will do the same for Deborah.
Get yourself a Stamped Bangle Bracelet like Deoborah's HERE.